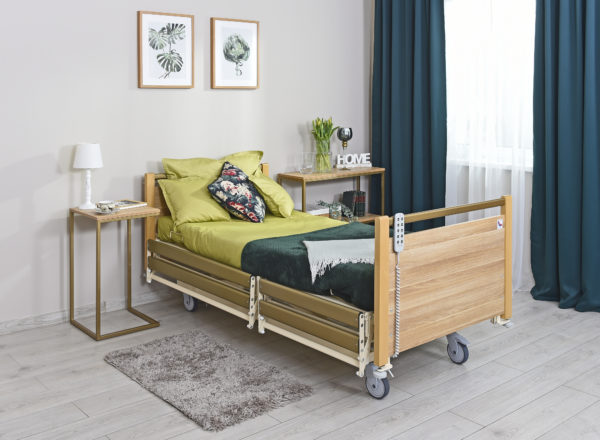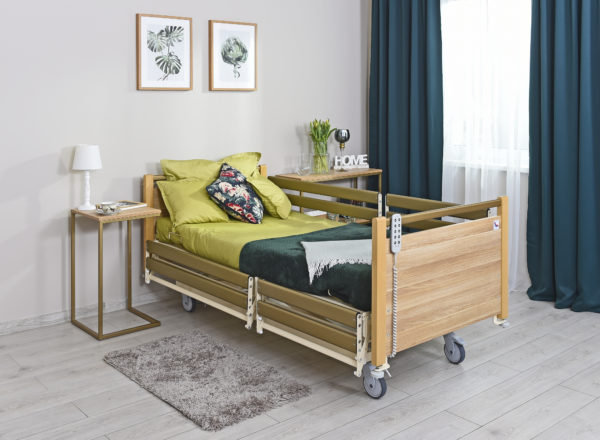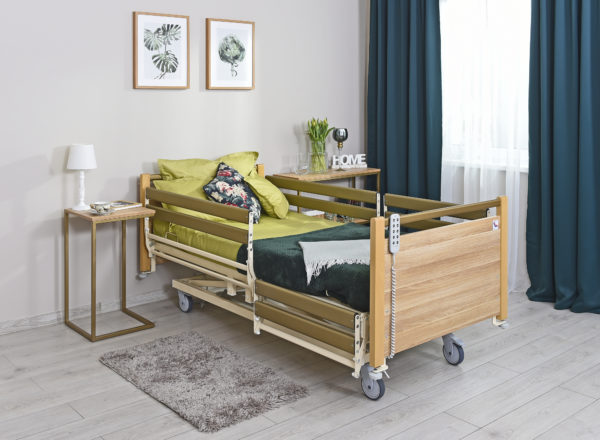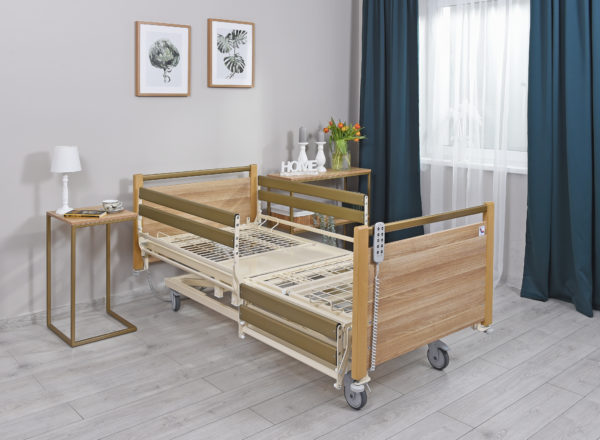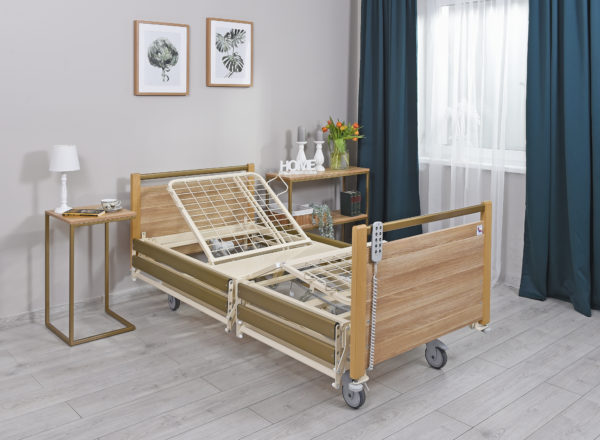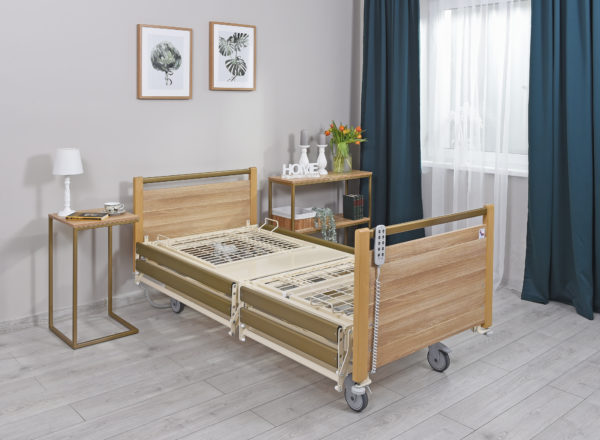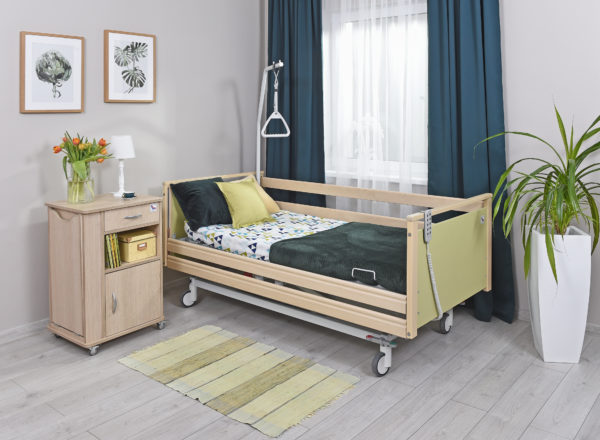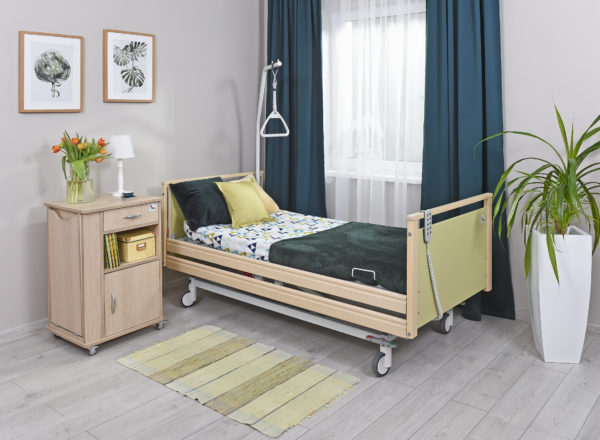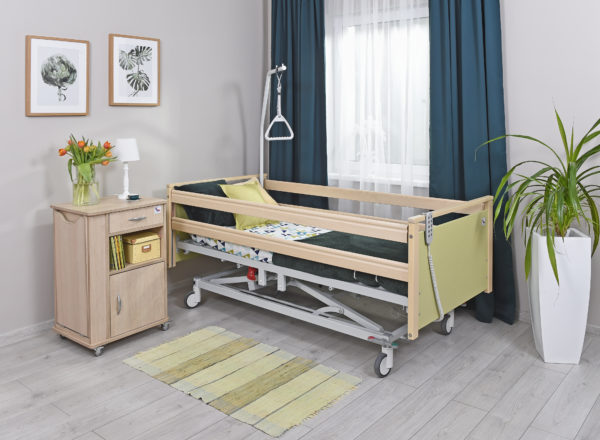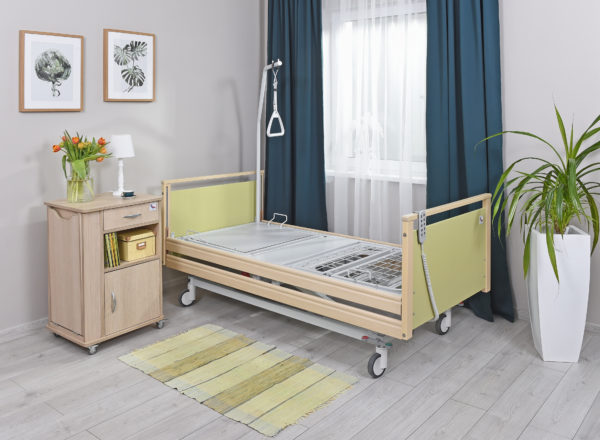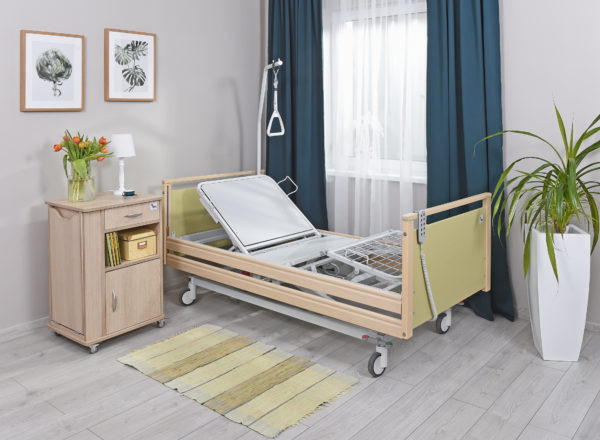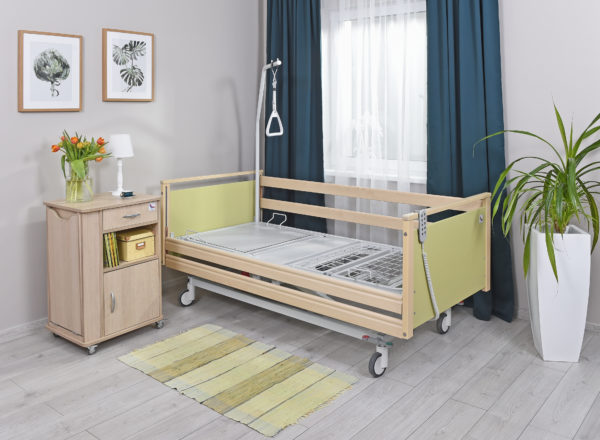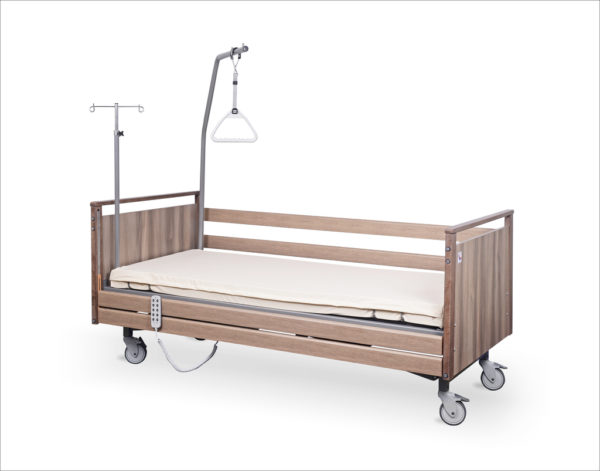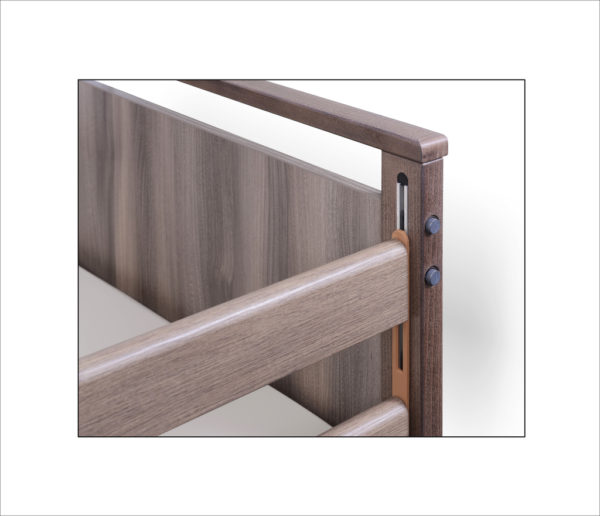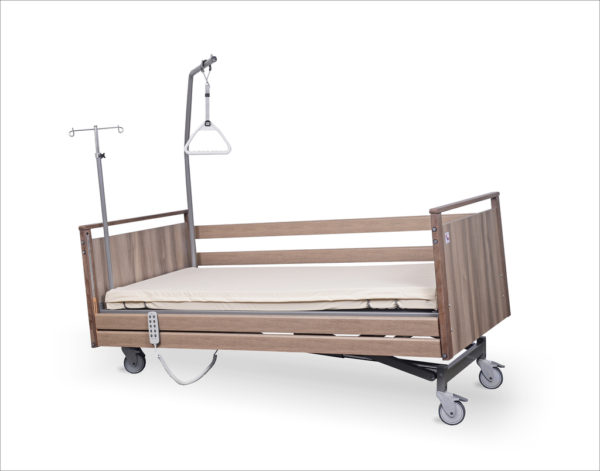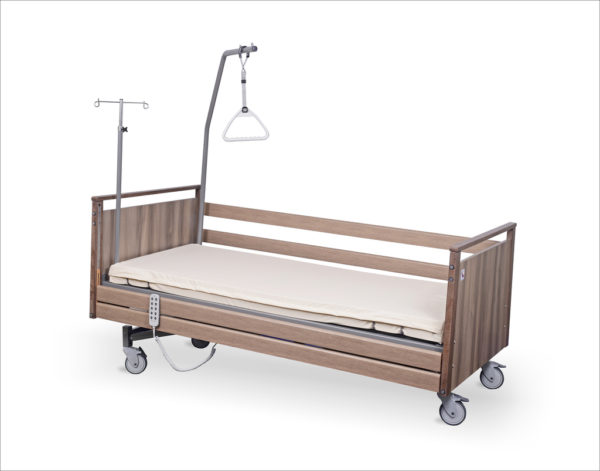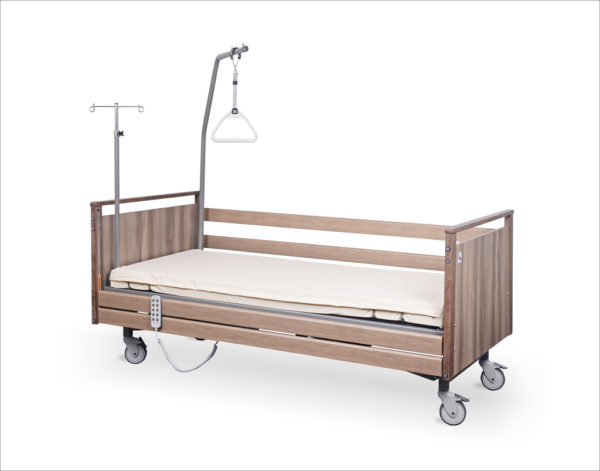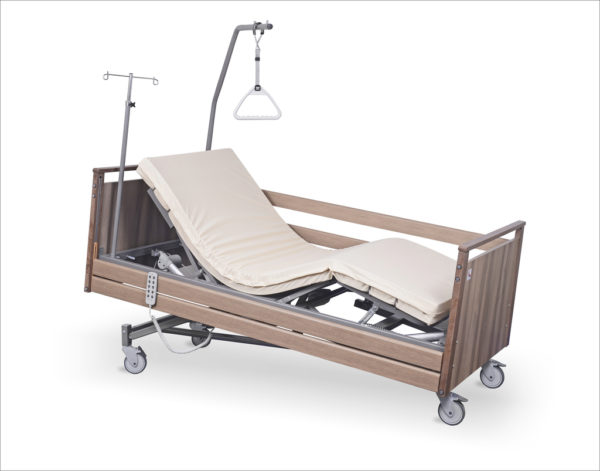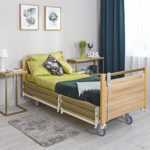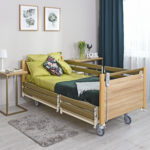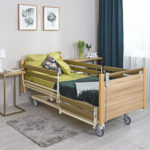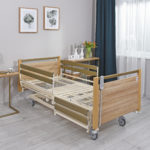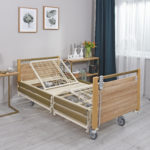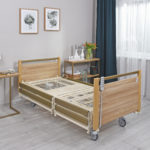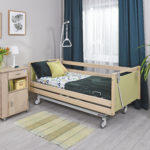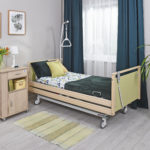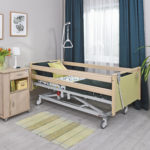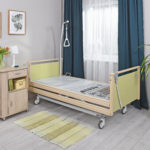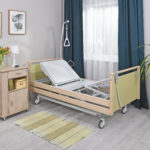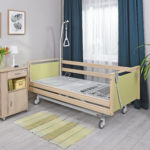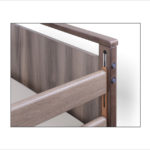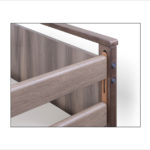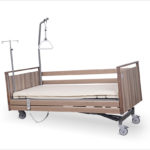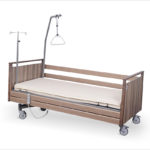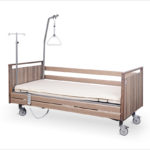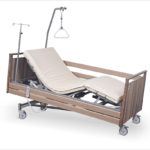 A-63S/T hospital rehabilitation bed with wooden frame
The bed is intended for treatment and care at rehabilitation units, cardiac care units, for long term care and in nursing homes. Four-segment mattress frame with the adjustment of segments with electrical actuators controlled with a remote control.
Description
Description
electrical adjustment of height and individual segments by a wired control
lowerleg segment adjustment with a ratchet mechanism
electrical Trendelenburg and reverse Trendelenburg functions
mattress frame segments with permanently fixed metal mesh (optional removable mesh, optional segments filled with HPL board, radiolucent)
head and foor boards made of solid wood and laminated board
wooden side rails with the possibility to lower and dismount without tools
4 casters, diameter 125 mm, with brakes
autocontour
autoregression of the backrest segment (optional)
sleeves for mounting a pull up rail or drip rack
bumper disks (optional)
pull-out shelf for bed sheets (option)
central control panel (option)
Additional equipment
anti-bedsore mattress S.CH
hospital mattress S1.CH
pull-up rail
drip rack with 2 or 4 hooks
urine pot mount
bedpan mount
pull-out shelf for bed sheets
frame for patient file with hidden personal information
Technical data
Total width: 1040mm ±10mm
Total length ca. 2080mm ±10mm
Mattress frame dimensions 2000x900mm ±10mm
Height adjustment 400-840mm ±5mm
Backrest segment adjustment 0-70° (±5°)
Upper leg adjustment up to 35° (±5°)
Trendelenburg inclination 0-15° (±2°)
Reverse Trendelenburg inclination 0-16° (±2°)
Power ~230V, 50Hz
Protection class II type B
Metal colours
RAL 7035
RAL 9006
RAL 9007
RAL 1015
RAL 5024
RAL 9005
RAL 9016
RAL 6018
RAL 1003
RAL 3002
Laminated board
Mountain alder
Bavaria beech
Cream
Water blue
Lime
Milano Yellow
Orange
White

Attention
Standard colour for wooden elements is Bavaria Beech.
Rest of the colours are available only in quantity over 50 or after agreement with Sales Department.