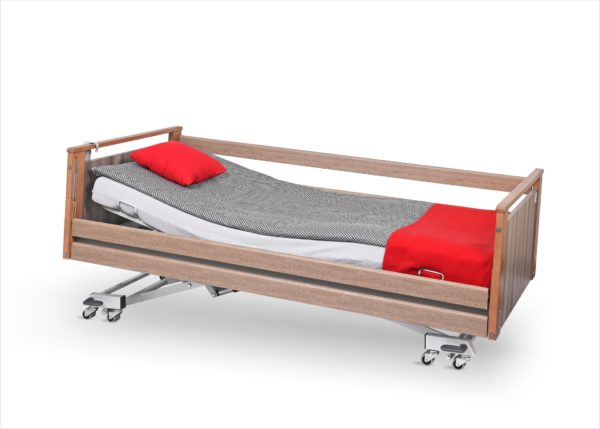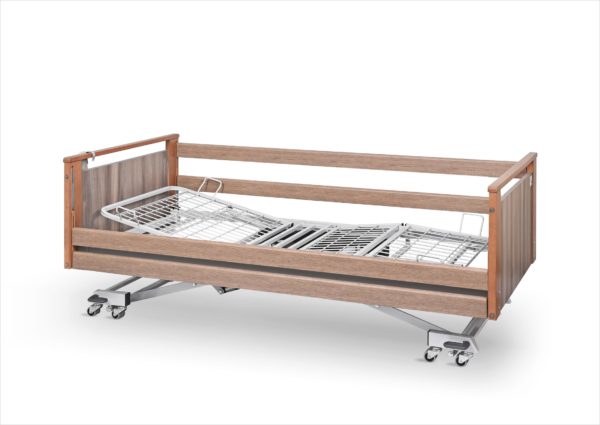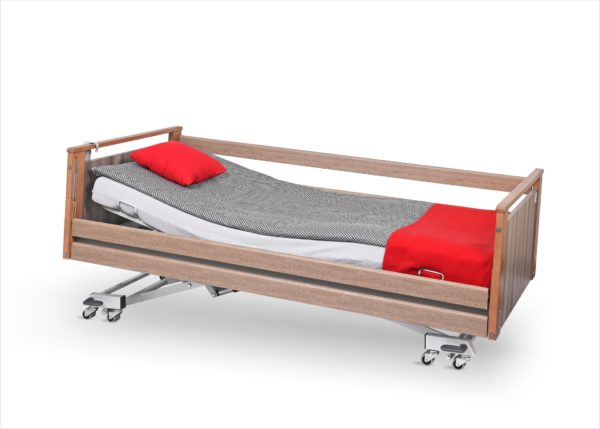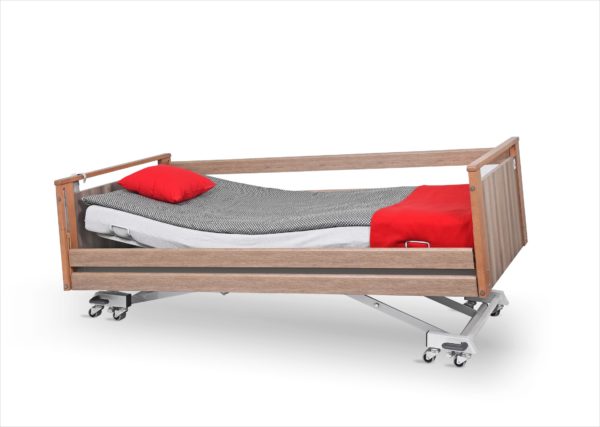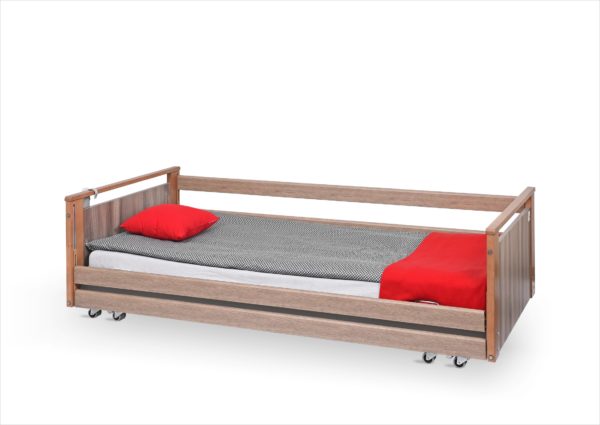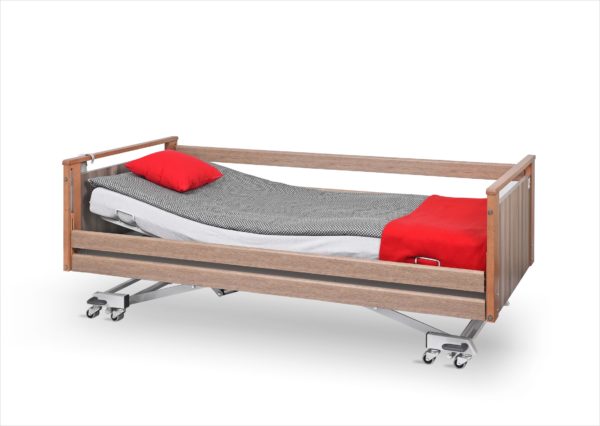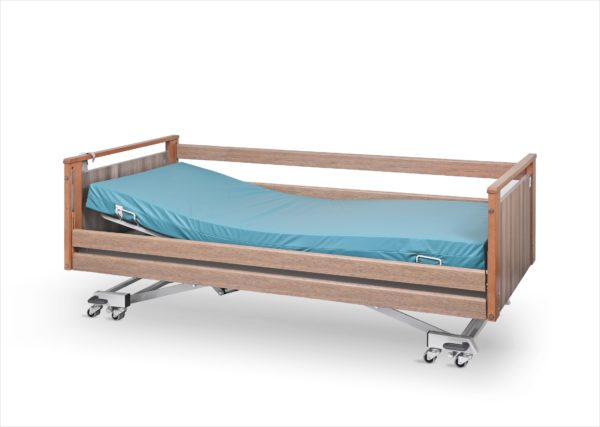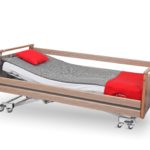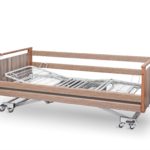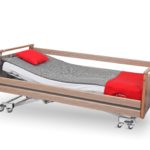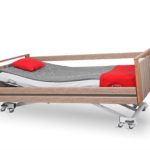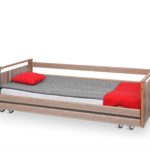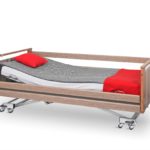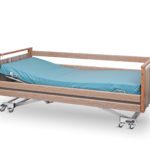 Rehabilitation bed DARION
The bed lowers to a level of almost 20cm, which in the case of attempts to leave the bed by persons with consciousness disorders, reduces the risk of falling.
The wooden casing makes the bed ideal for long-term care in healthcare facilities and home care.
The bed is equipped with remote controlled electric actuators, which allows effortlessly setting the bed in different positions, which facilitates patient care, and gives the patient the feeling of comfort and safety.
Description
Description
steel bed construction covered with powder paint, resistant to chemicals, mechanical damage and UV radiation
four-segment mattress frame with adjustable segments by means of remote controlled electric actuators
electrical adjustment of height
lower leg segment adjustment with a ratchet mechanism
electrical function of Trendelenburg and anty-Trendelenburg 0-18o
mattreess frame segments filled with metal mesh
foot and head boards of the bed made of solid wood and laminated board
wooden side rails with the possibility of lowering and disassembling without using the tools
8 wheels with a diameter of 50mm, with a double track, equipped with a lock-brake, blockage in pairs
autocontour
sleeves for mounting a pull up rail or drip rack
Technical data
Total length: 2085mm +/- 15mm
Total width: 1030mm +/- 10mm
Msattress frame : 2000 x 890mm +/- 10mm
Height adjustment: 205/210 mm – 760mm +/- 10mm
Back segment adjustment: 0-700 +/- 50
Leg segment adjustment: 0-230+/- 50
Bed load: 200kg